We're more than your average gym
At Tamarac we believe fitness is just one of the factors that contribute to a healthier you. We're here to help you improve your health while empowering and educating you in your journey. Whether you're looking for a place to work out, relax in our spa, attend a fitness class, swim, gain knowledge on various health topics or just meet new people while enjoying food at our café, Tamarac has it all.
With our month-to-month membership, you will enjoy:
No annual contracts or long-term obligations
All new members get a Smart Start Plan and a FREE InBody 770 body composition analysis
Free group fitness , aquatic and health education classes
A wide variety of exercise equipment including cardiovascular machines, free weights and more
Discounted personal training and wellness coaching services
Full-service locker rooms, including towel service, steam rooms and saunas
Free child watch service
A discount at The Skincare Center & Spa, a full-service medical spa, including massage therapy, laser treatments and skin care
Discounts for businesses, veterans and family members
Free Wi-Fi throughout the building and at our café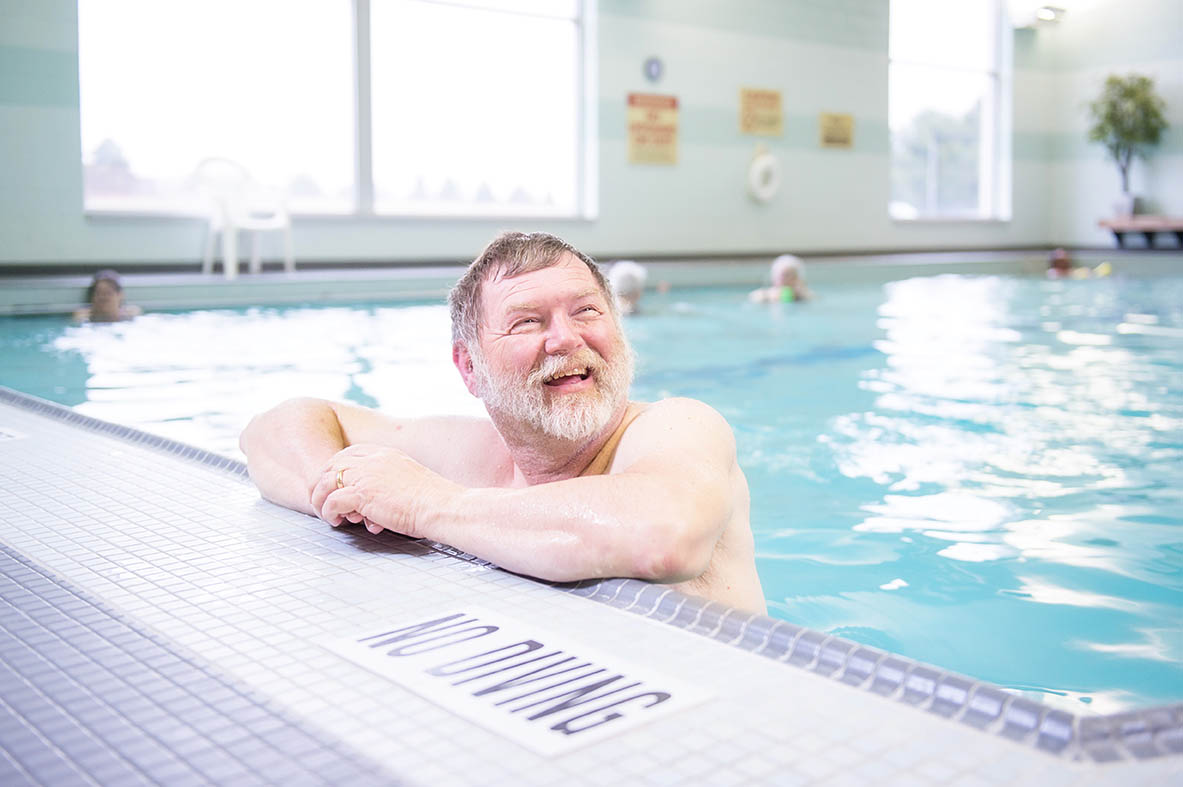 Explore the Membership Options at Tamarac
Premium Membership
Enhance your membership. For only $15 more per month, you can enjoy a premium benefit customized just for you! Choose from five monthly options:
Swim Lessons: Two 30-minute or four 15-minutes private swim lessons a month
Café: Six smoothies or lattes every month
Personal Training: Two 30-minute personal training sessions every month
Spa: One 15-minute chair massage every month
Alter G: Four, 30-60 minute running sessions
*12-month obligation applies for premium membership options. Month to month membership still available. Separate terms, conditions and limits for premium membership options apply. Details outlined in the Tamarac Rules & Regulations handbook and in each department.
Short-Term Membership
Class pass: 5 classes for $25
Day: $10
1-week: $30
4-week: $70
3-month: $200
4-month: $255
4-month high school student pass: $150 with valid student ID
For more information about Tamarac's short-term membership options, please call 231.924.1788.
Silver & Fit®
Tamarac is a participating Silver&Fit® fitness facility. Health plans offer the Silver&Fit program to eligible Medicare Advantage, Medicare Supplement beneficiaries and group retirees. As a Silver&Fit member, you'll be able to exercise in a safe environment, meet new friends and be more social. Call your health benefit plan or stop by Tamarac to check your eligibility.
The Silver&Fit program is provided by American Specialty Health Fitness, Inc., (ASH Fitness), a subsidiary of American Specialty health Incorporated (ASH). All programs and services are not available in all areas. Silver&Fit is a federally registered trademark of ASH and used with permission herein.
Military Pass
A Military Pass is free to active duty military personnel who are on leave for up to two weeks. Call us at 231.924.1788 to learn more.
Veterans
All United States armed services veterans receive about 15% off on a standard membership. Call 231.924.1788 for more information, and thank you for your service!
Financial Assistance
Financial assistance is available for those unable to pay for their membership and desire a healthy, active lifestyle. Members granted financial assistance will be responsible for a minimum monthly payment set by the financial assistance review committee. In addition, program members must complete the following to remain eligible for continued financial assistance:
Attend an enrollment meeting
Schedule an initial appointment with a fitness specialist
Maintain a minimum of six visits a month
Undergo a six-month evaluation with a fitness specialist
For more information on Tamarac's financial assistance policy and for an application, please call 231.924.3073.
Active & Fit®
Tamarac is a participating Active&Fit® fitness facility. Call your health benefit plan or stop by Tamarac to check your eligibility.